The City of Moncton Appoints New General Managers 2022-02-03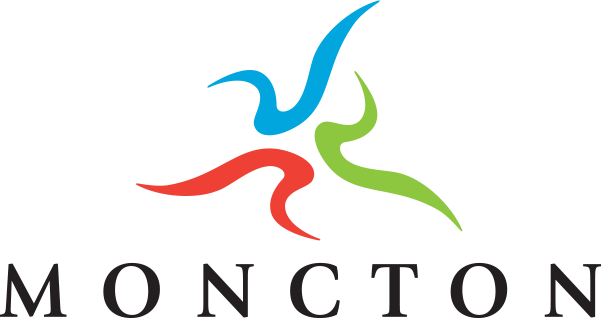 The City of Moncton has confirmed the appointment of Elaine Aucoin as the General Manager of Sustainable Growth and Development and Katherine MacIntyre as the General Manager of Community Services. Elaine Aucoin assumes her new responsibilities effective immediately and Katherine MacIntyre will be in position as of February 14, 2022. Both general managers report to the City Manager. A national search was undertaken following the retirement of the individuals who occupied the positions.
"I am pleased to be appointing two very qualified individuals to our senior leadership team. Over the past 10 years, Elaine has demonstrated her skills in managing complex issues and files as the City's Director of Environmental Planning and Management. Before joining the team in Moncton, she worked for the Federation of Canadian Municipalities (FCM). She will now oversee one of our largest service areas which includes Engineering, Planning and Development, Economic Development, Codiac Transpo, and Environmental Planning and Management. Her leadership and ability to build consensus will play a key role as we continue planning our city's future," said Marc Landry, City Manager. "Katherine will be leading a new Community Services area which will bring departments together to improve collaboration and synergies. Her diverse experience in the not-for-profit and government sectors in various communities will be beneficial to our team. As a strong collaborator, Katherine will help our organization provide a variety of services to our community and will manage the community safety area which includes our by-law enforcement division and Fire Department. Her profound sense of community will enable her to oversee our Recreation, Culture and Heritage, Events and Tourism departments along with our Venues, Moncton Market and Magnetic Hill Zoo and Park. I am delighted to welcome both of them to our team as we continue to build a City that Inspires."
General Manager Sustainable Growth and Development
Elaine Aucoin joined the City of Moncton in 2007 as an Environmental Program Coordinator and transitioned into the Director of Environmental Planning and Managementin 2010. Prior to this, she worked at the Federation of Canadian Municipalities (FCM) as a Project Officer with the Green Municipal Fund (GMF) and has continued her involvement with the FCM as a technical Peer Reviewer for the GMF for the past 7 years while holding her position as Director at the City. She began her career in Ottawa as a Project Coordinator at Aqua Terre Solutions Inc.
Elaine is a member of the Association of Professional Engineers and Geoscientists of NB, member of the Transportation Association of Canada's Environment Council and has obtained a LEED Green Associate Certification. She has spent time on several advisory committees such as the Climate Action Working Group, Global Covenant of Mayors Showcase Cities, HealthADAPT, Quest AI-RE (Accelerating the Implementationof Renewable Energy), BRACE (Building Regional Adaptation Capacity & Expertise), NB EVAG (Electric Vehicle Advisory Group) and CLIMAtlantic.
Over the years, Elaine has managed several high-profile municipal projects including the new policing facility, provided valuable advice and guidance on environmental matters impacting the city, managed brownfield redevelopment projects including land remediation for several key downtown projects. Her keen sense of leadership, ability to manage highly technical and complex files and strong network across the country allows her to take on this new role within the City's senior leadership team.
General Manager Community Services
Katherine MacIntyre joins the City of Moncton after a spending the last four years at Service New Brunswick in positions such as Residential Tenancies Tribunal Officer, Operations Manager, Land Registry and most recently as the Regional Director, Customer Care. She also brings extensive community stakeholder and leadership experience as the Program Manager, Family Resource, Options Community Services Society and Executive Director, Curriculum Coordinator, BC Family Child Care Association, both in Surrey, BC. Earlier in her career, Katherine was the Executive Director at Unicorn Children's Centre in Riverview and Executive Director at Chaleur Resource Center for Parents in Bathurst.
A seasoned volunteer, she has been on a number of not-for-profit boards such as the Saint John Region John Howard Society, United Way of the Lower Mainland, Family Resource Programs of BC, the BC Provincial Early Childhood Development Alliance, and Mental Health NB, to name a few. A strong proponent of community services and stakeholder relations, Katherine has led many change management initiatives, managed challenging portfolios and worked with all levels of government.
A native of New Brunswick, Katherine is pleased to continue to contribute to her home province and community in this senior leadership role within the City of Moncton.


Information:
Communications, City of Moncton
communications@moncton.ca