Holiday Open House at Moncton City Hall 2022-11-21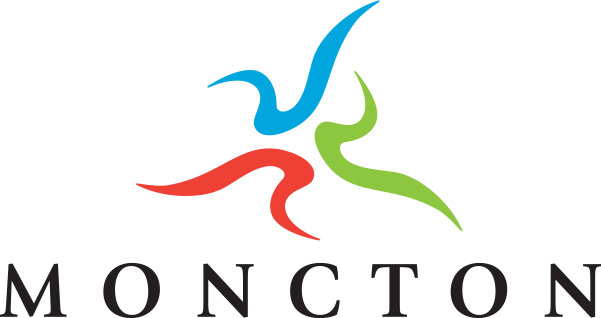 Moncton Mayor Dawn Arnold and City Council cordially invite residents to the annual Holiday Open House event and tree lighting ceremony at Moncton City Hall (655 Main Street) on Saturday, Nov. 26.
Free festive treats will be served in the City Hall lobby from 5 p.m. to 6 p.m., while the lighting of the tree will take place outdoors in the City Hall Plaza at 5:30 pm.
The Royale Greater Moncton Santa Claus Parade will begin at 5 p.m. at the corner of Cameron and Main streets. Santa Claus is expected to pass by Moncton City Hall shortly after 6 p.m.
Street Closure Details (the closed streets will be reopened as the parade passes)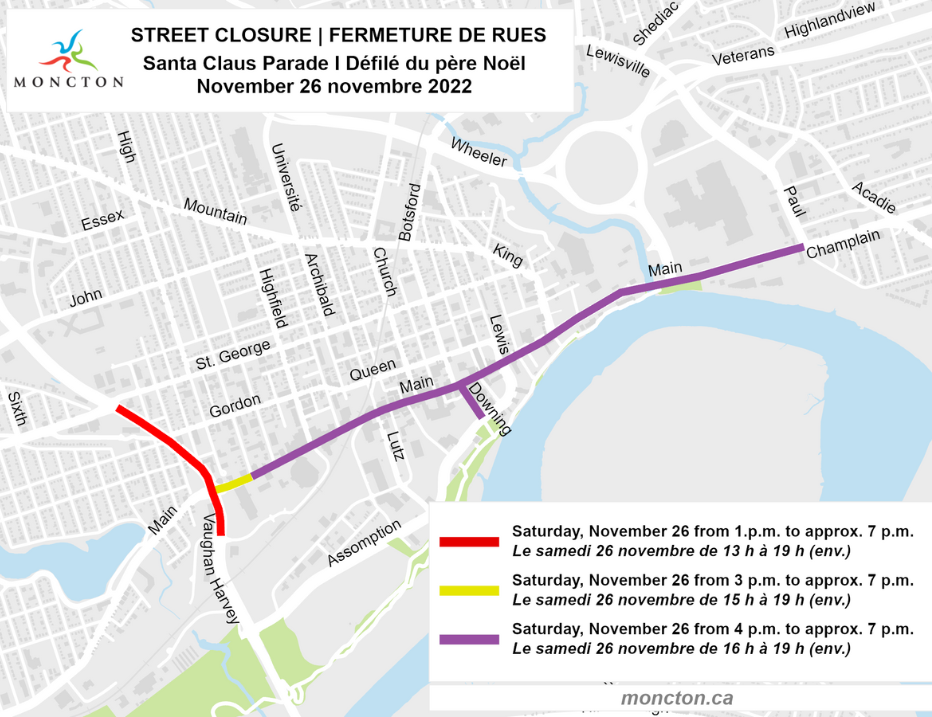 From 1 p.m. until approximately 7 p.m.

Closure of Vaughan Harvey Boulevard from St. George Street to Canada Street, leaving the intersections of Vaughan Harvey Boulevard at Main Street open to traffic.

From 3 p.m. until approximately 7 p.m.

Closure of Main Street from Enterprise Street to Cameron Street.

From 4 p.m. until approximately 7 p.m.

Closure of Main Street from Cameron Street, and of Champlain Street (Dieppe), to Paul Street.
Closure of Downing Street from Main Street to Assomption Boulevard.

Codiac Transpo Detours and Service Interruptions
The above-noted street closures will impact Codiac Transpo's regular service. All customers should visit www.codiactranspo.ca for further details and to plan their trip.
Wondering about parking for the Santa Claus parade?
Parking meters will be available free of charge on Nov. 26. Please note that parking meters on Main Street will not be available to allow safe passage for the parade. Municipal parking lots are free on weekends from 6 a.m. to 6 p.m. and $3.00 from 6 p.m. to 6 a.m.
Visit mybestoption.ca for more information on downtown parking.

Information:
Communications, City of Moncton
communications@moncton.ca