Roberto Di Donato to Co-Chair Atlantic Slam Community Activation Committee 2023-09-07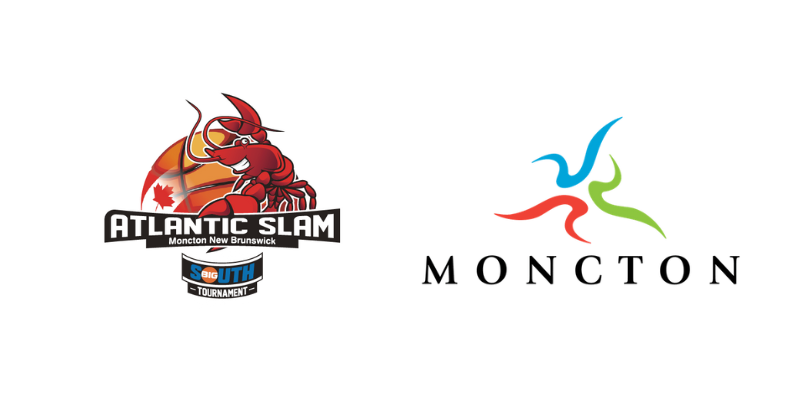 Events Moncton and On Ice Entertainment are thrilled to introduce a new addition to the committee spearheading community events surrounding the first-ever Atlantic Slam NCAA Division 1 College Basketball Tournament in November. The Atlantic Slam Community Activation Committee proudly welcomes Roberto Di Donato as co-chair, working alongside community leader Norval McConnell. This strategic partnership aims to elevate the Atlantic Slam experience by engaging the community, fostering unity, and creating unforgettable moments for attendees.
Di Donato, known for his work as President of the Moncton Basketball Association and Chair of the Campaign Cabinet at Greater Moncton United Way, brings a wealth of experience in community leadership and sports development to the team. He served as a coach with Codiac First Touch Soccer and to Harrison Trimble High School's JV girls' basketball team. His commitment to nurturing talent and enhancing community bonds is highly recognized.
"I am honoured to be heading this committee of enthusiastic community leaders alongside Norval McConnell," Di Donato says. "While the games themselves will be the absolute highlight of the tournament, we want to ensure that every moment leading up to and during the event provides attendees with the kind of outstanding experience for which Moncton is renowned."
McConnell says he is thrilled to have Di Donato join the Committee.
"Roberto has an impressive background in local sport and fundraising. His experience will be invaluable as we work to create a memorable event for all," McConnell says. "We are so excited to be hosting this tournament in Moncton and as a committee are looking forward to building community spirit around the event."
This is the first time an NCAA Division 1 tournament has been held in Atlantic Canada.
"We are proud to be hosting this tournament in Moncton and having Roberto and Norval agree to co-chair the Community Activation Committee is a win," says Moncton Mayor Dawn Arnold. "Their combined experience, dedication, and passion for the sport will result in a made-in-Moncton tournament unlike any other that will make our city stand out and create an extraordinary and exciting event for all involved."

About Events Moncton:
The Events Moncton Advisory Committee was appointed by Moncton City Council at the Aug. 16, 2022 regular public council meeting for the purpose of providing guidance and support on the attraction and development of sport, entertainment, and cultural event opportunities for the City. The committee is co-chaired by Larry Nelson and Bill Whalen and supported by Ray Roberge, Natasha Ostaff, and Councillor Marty Kingston.
About On Ice Entertainment:
As a Toronto-based marketing events company, On Ice Entertainment actively engages in various sports and special events/projects. Within the realm of sports, they have collaborated with NHL teams, NBA teams, LaLiga, and international soccer teams, organizing preseason and exhibition games, as well as training camp events. Recently, On Ice Entertainment successfully partnered with the Cities of Regina, Moncton, and Charlottetown to stage international soccer events.
Atlantic Slam – NCAA Division 1 College Basketball Tournament
Hosted by On Ice Entertainment, Events Moncton, and the City of Moncton, Atlantic Slam will be held from Nov. 16-19, 2023 at the Avenir Centre.
Moncton will witness exceptional matchups and fierce competition featuring renowned teams, including Gardner-Webb University (North Carolina), Weber State University (Utah), Yale University (Connecticut), and Colgate University (New York).
More information on the tournament: atlanticslam.com

Information
Communications, City of Moncton
communications@moncton.ca
Roberto Di Donato
Co-Chairperson
Atlantic Slam Community Activation Committee
506-853-5705 / Roberto.didonato@bmo.com