Street Closures for Medavie 5K Championship 2022-09-07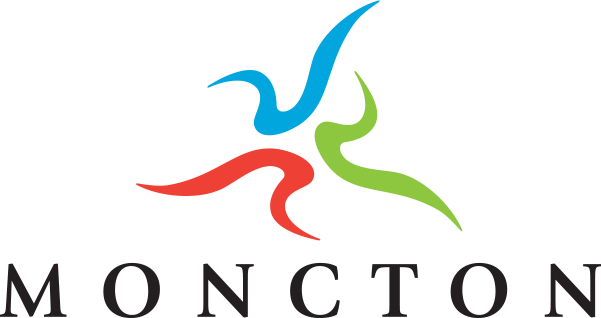 The City of Moncton wishes to inform residents and downtown businesses of details surrounding the Medavie 5K Championship on Sunday, September 11, 2022.
Street Closure:
From 6 a.m. until 2 p.m. on Sunday, September 11.
Closure of Assomption Blvd. from Vaughan Harvey Blvd. to Main St., leaving the intersection of Assomption Blvd./Mechanic St. open.
Closure of Downing St. from Main St. to Assomption Blvd.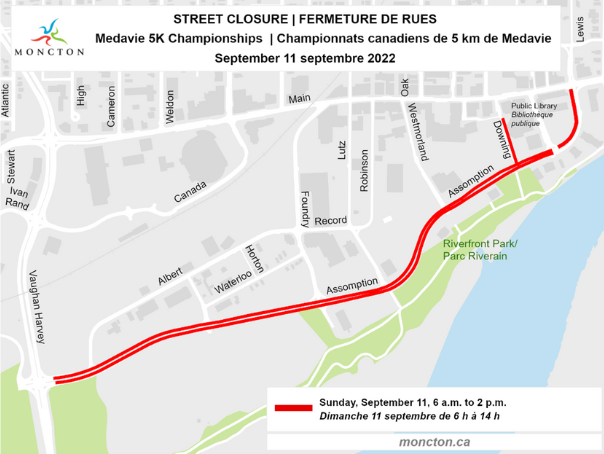 For more information on Medavie 5K Championship, please visit medaviecanadian5kchampionships.ca.
Information:

Communications, City of Moncton
506-853-3593 / info.communications@moncton.ca