City Announces 2022 Order of Moncton Recipients 2022-09-21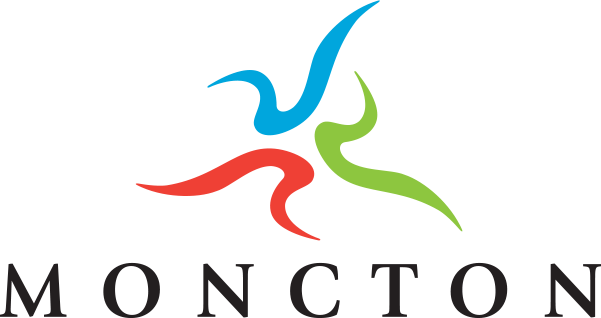 MONCTON, NB – The City of Moncton is pleased to announce the 2022 recipients of the Order of Moncton: Krista Richard, Édouard (Eddie) St. Pierre, and Rev. Canon Chris VanBuskirk.
"Our city benefits every day from the passion, commitment, and dedication of its residents, people like Ms. Richard, Mr. St. Pierre, and Rev. VanBuskirk," says Mayor Dawn Arnold. "The Order of Moncton is awarded to the most exceptional of our outstanding community members and we are proud to recognize these three extraordinary citizens with the highest honour the City can bestow."
Recipients of the Order of Moncton receive a medal, a pin, and a certificate of honour at the formal induction ceremony, to be held at Moncton City Hall on Wednesday, Oct. 19, 2022. A public reception will take place at 8 p.m. that evening at City Hall.
The selection committee, comprised of elected municipal officials, three residents of Moncton, and a representative of the City of Moncton administration, considered several nominations before selecting the 2022 inductees.

Krista Richard

The great Cat Stevens once asked "where do the children play?" Krista Richard always has an answer to such questions. A powerful advocate for young people and their well-being, she has dedicated her life to ensuring that children in Moncton are supported and cared for through access to sports, equipment and associated activities regardless of their social standing or ability to pay.

An outstanding athlete in her own right, having represented Moncton in many provincial, national and international softball competitions, Ms. Richard was an elite competitor who played at the highest levels, but it is as an educator and coach that she has most distinguished herself in our community.

Krista Richard was a dynamic teacher who consistently went above and beyond the call of duty by establishing a multitude of programs aimed at encouraging healthy living and exercise. Such programs as "Kids in Action" (early morning) and "Trotting Tigers" (recess) Intramural Games at lunchtime and Gym Activities for everyone after school were her hallmark and created opportunities throughout every day for exercise and movement.
Ms. Richard created a "Bikes and Trikes for Tigers" project at her school, ensuring that every Forest Glen student who wanted or needed a bike could get one. This program is currently in its 10th year and has been extended to include all children.

For these and many other wonderful initiatives Krista Richard received the most prestigious award available to her profession in Canada: the 2015 Prime Minister's Award for Excellence in Teaching.

Throughout what at times seemed an endless COVID pandemic, many children lost access to the vital School Lunch Program, due to school closures. Ms. Richard, as usual, rolled up her sleeves with our local agencies, district staff and community leaders to ensure these children received nutritious food, visits, and encouragement.

Krista Richard is known far and wide as a "teacher extraordinaire". She knows and welcomes her former students with open arms; she gives hope and unites people and has dedicated her life to improving the lives of youth and families in Moncton.

Édouard (Eddie) St. Pierre

All the world consists of saints and sinners, and like any honest and at times hard-hitting reporter, this dean of New Brunswick sports journalism doubtless had the latter title tossed his way from time to time. However, in this long life well lived, Édouard St. Pierre, aka The Saint, has fully earned the former as his nickname.

Mr. St. Pierre's contributions to our community span three careers, starting as a superb athlete. A centre fielder in baseball, he helped make winners of a string of local midget and juvenile teams before moving on to four straight NB Championships with the Lewisville Junior Keefe Cubs between 1951 and 1954, as well as two all-Maritime titles, among others.

He eventually began a career as a reporter in the Moncton Times sports department and by 1956 was already its editor.

Eddie St. Pierre no doubt inspired many young would-be reporters in the ensuing years. From his popular "Once Over Lightly" column to his many dealings with local sports stars such as Yvon Durelle, to international names like Wayne Gretzky, Bobbie Orr and Jean Beliveau, he entertained and informed his readers. He played cribbage with Gordie Howe, walked the beach with Boom Boom Geoffrion and befriended fellows like Louis Robichaud and Frank McKenna.

All great memories, most will agree, but it is in his third career as a community humanitarian that he best earns his moniker. Mr. St. Pierre was a prominent volunteer for the Kidney Foundation of Canada, organizing fundraising sports events, performing public relations duties, and recruiting other volunteers. He worked with Moncton Headstart, the CNIB, the Greater Moncton Down Syndrome Society, the Special Olympics as well as the Tim Hortons' All-Star hockey tournaments and more. He is a friend to the homeless and regularly visits seniors' residences and local hospitals.

Édouard St. Pierre spent a lifetime reflecting our community back on itself and helped us forge our own unique Monctonian identity.

Rev. Canon Chris VanBuskirk

In the words of the late Tommy Douglas: "The only test of our character that matters, is how we look after the least fortunate among us".
Clearly, the Reverend Canon Chris VanBuskirk is a man of true character. In his role as the leader of Saint George's Anglican Church in Moncton he has led an almost overwhelming array of initiatives aimed at those Monctonians that need it most.

Affectionately known as Father Chris by his parishioners, he began the practice of serving Sunday dinners to those in need more than two decades ago. In the spring of 2021, he began a 6 day per week breakfast program; the church now serves more than 1,000 meals per month and offers shower and laundry services to those who need them. In addition to this he has provided counsel, fresh clothing and financial assistance as needed.

In the winter of 2022, an Emergency Warming centre for more than 50 individuals was established at the church when capacity at other shelters was reached. Father Chris led a group of volunteers along with the team from ReConnect to provide a 7 day a week space until alternate services could be provided.

In his role at Saint George's, he has facilitated gatherings of dozens of church representatives from across the City, meeting monthly with local non-profit organizations to ensure all are up to date and educated on the latest issues and concerns affecting the community's most vulnerable people.

Father Chris provides training at Tantramar Seniors' College on the subject of social and human rights with a goal to improve understanding of systems in place in communities on these matters. He also spends many hours each week in support of seniors through visitation at community nursing homes and seniors' residences as well as assisting patients and their families at the Moncton and Georges Dumont Hospitals.

In addition to all of these initiatives, Father VanBuskirk serves the military as a Chaplain through the 8th Brigade stationed in Moncton and has previously served his country in Iraq at the International Military Base in Kuwait.


Past recipients:
| | |
| --- | --- |
| 2010 | Larry Nelson, Ralph Black, Sœur Auréa Cormier, Claudette Bradshaw |
| 2011 | Thea Borlase, Ruben Cohen, Maurice Henri |
| 2012 | Marshall Button, Corinne Gallant, Ken MacLeod |
| 2013 | Leonard H. Lockhart, Peter Sawyer, Bill Whalen |
| 2014 | Wes Armour, Aldéa Landry, Claude Roussel |
| 2015 | Audrey Lampert, George Wybouw, Raven Spanier |
| 2016 | Doctor Susan Crouse, the late Owen Fraser, Louise Imbeault |
| 2017 | Igor Dobrovolskiy, Soeur Lorette Gallant, Léo Johnson |
| 2018 | Flora Dell, Bernard Lord, Norvall McConnell |
| 2019 | Huberte Gautreau, Judge Mike McKee, Lorne Mitton |
| 2020 | Debbie McInnis, Brian Murphy, Robert K. Irving |
| 2021 | Carol Doucet, Donald J. Savoie, Dennis Cochrane |
Information
Communications, City of Moncton
communications@moncton.ca