Édouard (Eddie) St. Pierre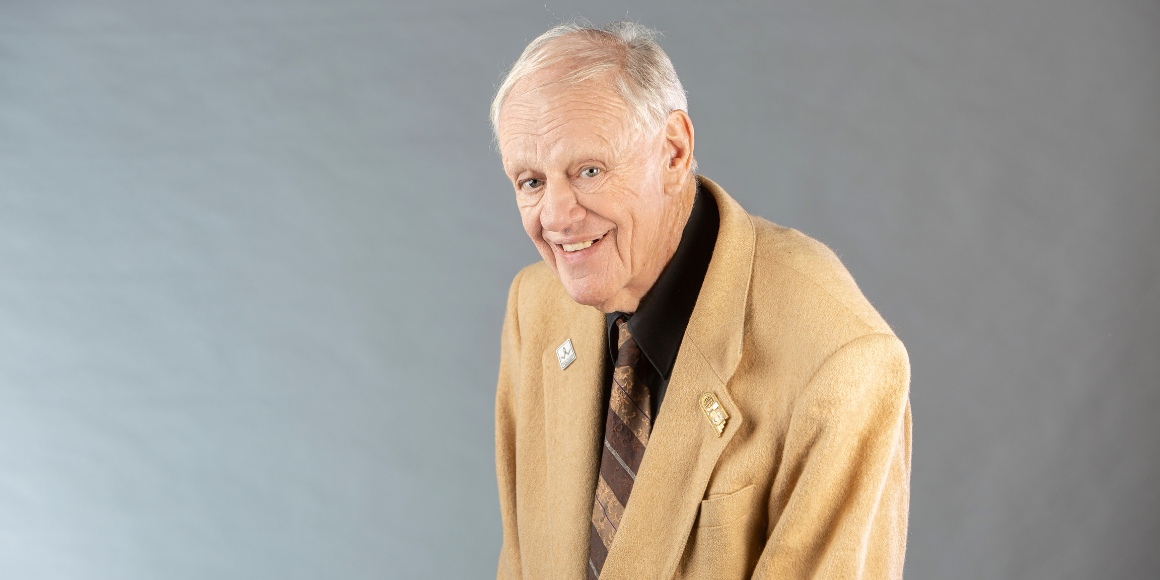 All the world consists of saints and sinners, and like any honest and at times hard-hitting reporter, this dean of New Brunswick sports journalism doubtless had the latter title tossed his way from time to time. However, in this long life well lived, Édouard St. Pierre, aka The Saint, has fully earned the former as his nickname.
 
Mr. St. Pierre's contributions to our community span three careers, starting as a superb athlete. A centre fielder in baseball, he helped make winners of a string of local midget and juvenile teams before moving on to four straight NB Championships with the Lewisville Junior Keefe Cubs between 1951 and 1954, as well as two all-Maritime titles, among others.
 
He eventually began a career as a reporter in the Moncton Times sports department and by 1956 was already its editor.
 
Eddie St. Pierre no doubt inspired many young would-be reporters in the ensuing years. From his popular "Once Over Lightly" column to his many dealings with local sports stars such as Yvon Durelle, to international names like Wayne Gretzky, Bobbie Orr and Jean Beliveau, he entertained and informed his readers. He played cribbage with Gordie Howe, walked the beach with Boom Boom Geoffrion and befriended fellows like Louis Robichaud and Frank McKenna. 
 
All great memories, most will agree, but it is in his third career as a community humanitarian that he best earns his moniker. Mr. St. Pierre was a prominent volunteer for the Kidney Foundation of Canada, organizing fundraising sports events, performing public relations duties, and recruiting other volunteers. He worked with Moncton Headstart, the CNIB, the Greater Moncton Down Syndrome Society, the Special Olympics as well as the Tim Hortons' All-Star hockey tournaments and more. He is a friend to the homeless and regularly visits seniors' residences and local hospitals.
 
Édouard St. Pierre spent a lifetime reflecting our community back on itself and helped us forge our own unique Monctonian identity.