Year-round, visitors can enjoy accessible trails and natural landscapes along the Petitcodiac River. While visiting the city's parks and trails, don't forget to #ShareTheTrail!
Visitors to Riverfront Park enjoy walking, running, and cycling along the banks of the Petitcodiac, one of Canada's most unique rivers. Five kilometres of paved and gravel trails connect Moncton's downtown to neighbouring communities of Dieppe and Riverview. Points of interest include Bore Park, natural landscapes, skateboard park, sports fields and commemorative monuments. The trail passes Treitz Haus, Moncton's oldest building, that houses a Visitor Information Centre. In summer, Riverfront Park is a community gathering spot for festivals such as Canada Day celebrations. In winter, trail sections are cleared for walking and running.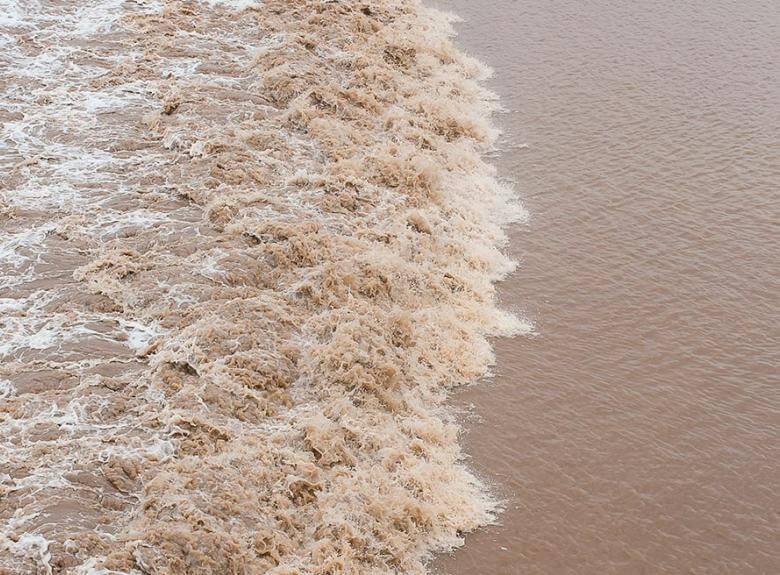 BORE PARK
The Petitcodiac River sees tidal changes twice daily. Along its banks, visitors can witness what is considered one of the most impressive Tidal Bores in the world. Check out the Tidal Bore schedule and visit today!
Bike Racks

Washrooms (

S

ummer

O

nly)
Obey posted rules and show courtesy to all trail users.
Stay to the right of the trail.
When overtaking others, pass on the left and sound a warning by bell or voice.
Stay on the trail to preserve natural vegetation and private property.
If you stop, do not block the trail and allow others to pass.
Pedestrians have the right of way.
Cyclists, ride defensively, in control and do not exceed the speed limit of 15 km/h.