Moncton Maple Sugar Camp – Book a Tour
The City of Moncton's Maple Sugar Camp is the only municipally-owned sugar shack in Canada and in 2020, it is celebrating its 20th anniversary of operation under the City of Moncton! 
Don't miss out on participating in a Canadian spring time tradition: visiting a sugar camp/shack! At the City of Moncton's sugar shack, you will use all of your senses to experience and see how raw sap is transformed into various 100 % pure maple products.
Please note, only cash and cheques are accepted on site. Visits and tours to the City's Maple Sugar Camp are weather dependent and cancellation notices are announced on the City of Moncton's Facebook page. 
Highlights
Free Admission

Parking

Seasonal and weather dependent

Washrooms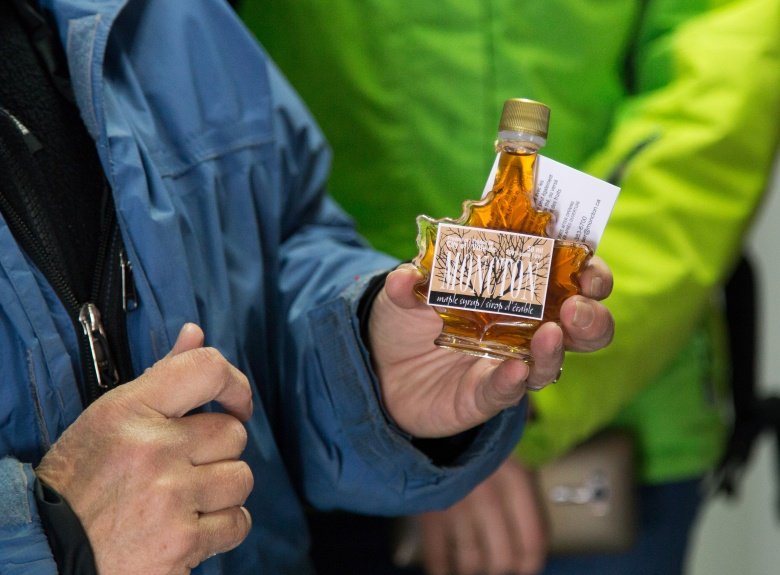 Pails to Pipeline Tours
The Pails to Pipeline Tour takes you on a learning journey of the history of maple camps, the specific trees that are tapped, the nutritional value of maple (free nutritional card) , how to cook with maple (free cookbook), the evolution of technology to create maple products, and quick facts along the way.  Tours are offered on Saturday and Sunday at 11 am and 2 pm.
To experience the City of Moncton's Sugar Camp, visit us daily in March and April from 11 am to 4 pm, when weather permits. To ensure your tour achieves the highest level of educational experience, please reserve them in advance. Before your visit, check the website and the City of Moncton's Facebook Page for closures due to weather.