Winter Parking Restrictions
 The City of Moncton puts winter parking restrictions in place to allow for snow clearing from Dec. 1 to April 15.
Overnight Winter Parking Ban
Overnight parking is permitted on most city streets except when snow-clearing and ice removal operations are expected or taking place.
Residents are responsible for staying informed on whether a parking ban is in place in their area.
Vehicles parked on the street when restrictions are in place risk being ticketed and towed.
Existing parking restrictions
Seasonal parking bans on narrow streets, no parking zones, or temporary winter parking bans are still in effect. Follow local signage – overnight winter parking restrictions do not override existing parking restrictions.
Find out about a parking ban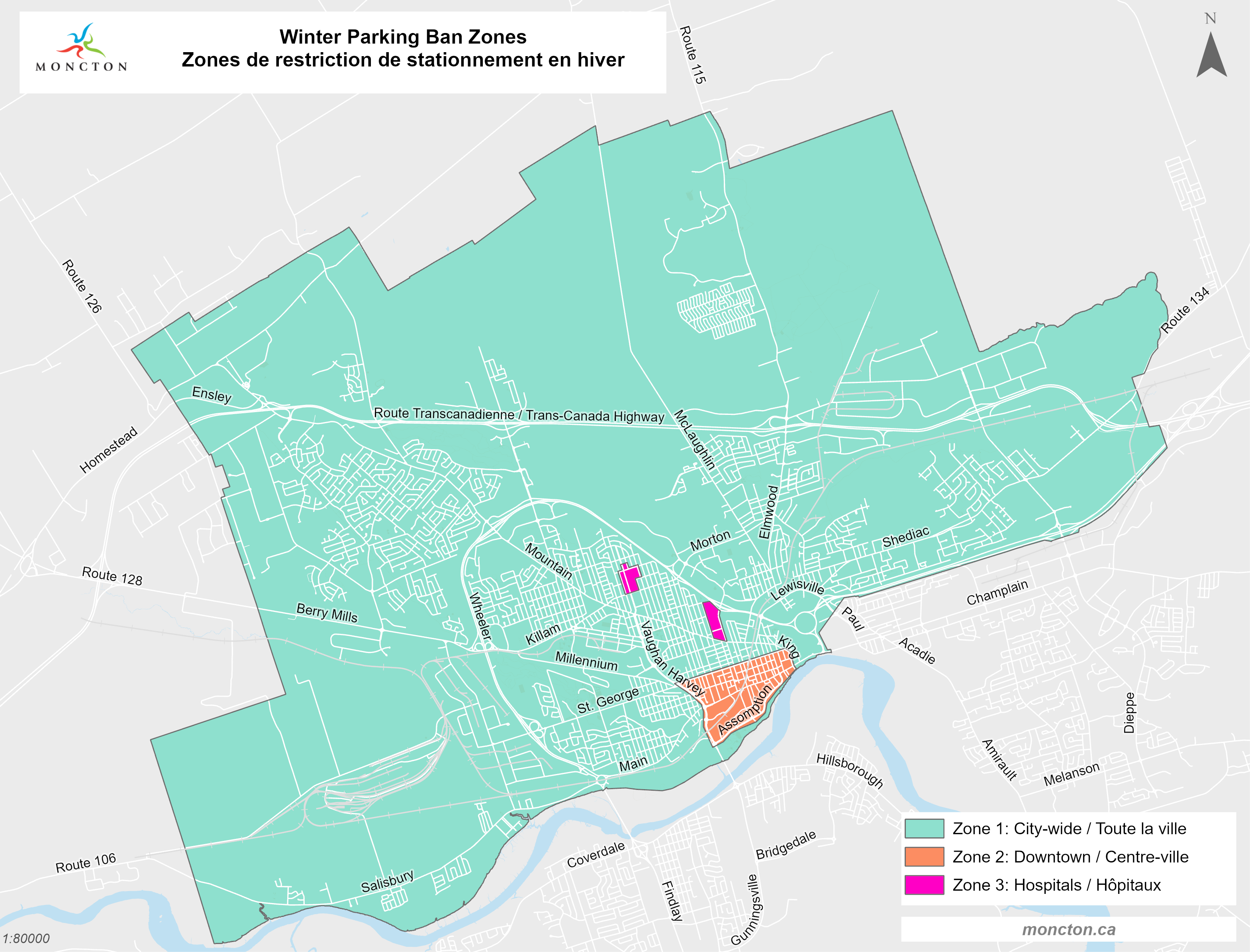 Parking Restriction Zones
The City is divided into three zones. Parking restrictions may be in place in one or more zones at any given time.
Zone 1 — City-wide
Zone 2 — Downtown
Zone 3 — Hospitals (the area around The Moncton Hospital and the Dr. Georges-L.-Dumont University Hospital Centre)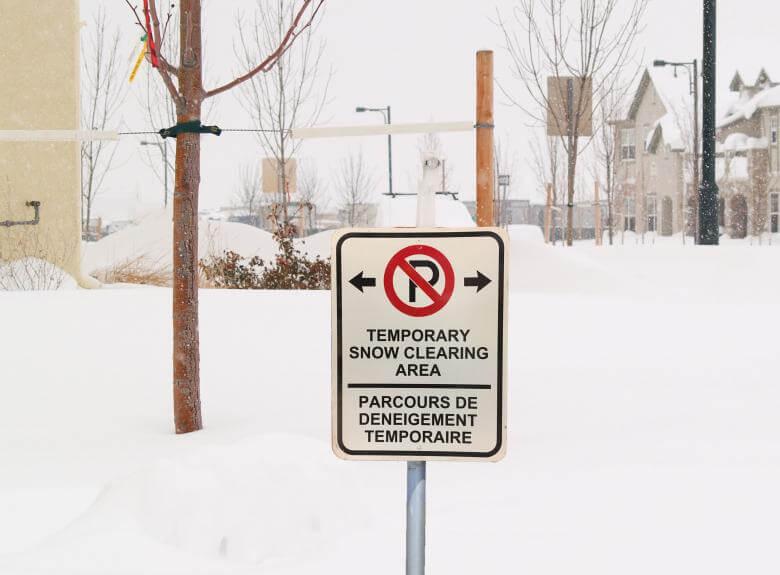 ​​​​​​Temporary No‑Parking Snow Clearing Areas
Moncton's ploughing and snow hauling policies include daytime temporary no-parking areas.
When this sign is posted, vehicles must be removed and park elsewhere until the snow clearing operation is complete and the signs removed.
Snow clearing can occur up to 24 hours after signs have been posted.