Order of Moncton - Aldéa Landry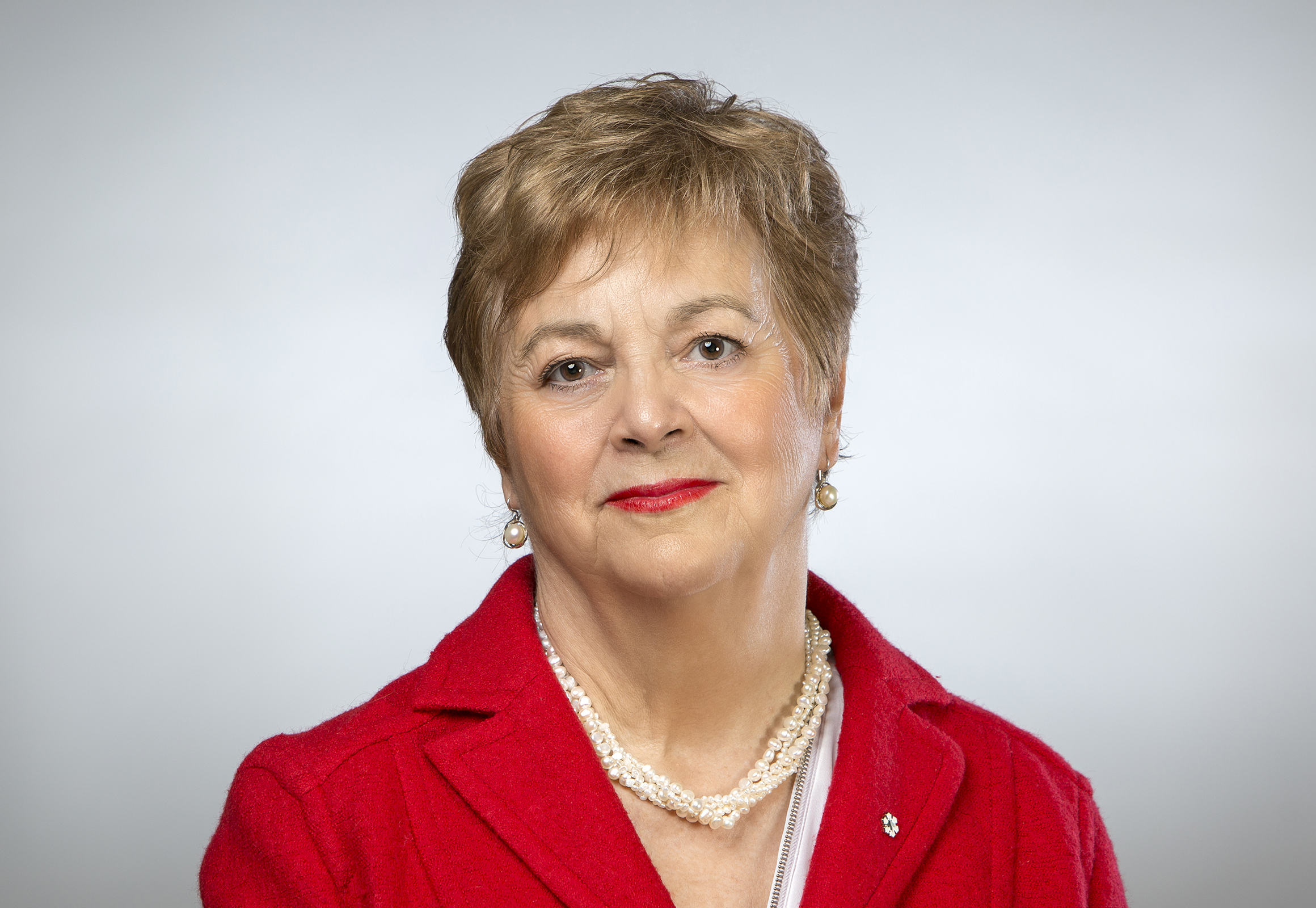 In various capacities throughout her career, the Honourable Aldéa Landry, CM, PC, QC, has been a strong proponent for the advancement of women in leadership roles. A former politician, a business owner, a volunteer and an advocate for numerous causes, she was among the Top 100: Canada's Most Powerful Women by the Women's Executive Network (2009 and 2010). 
 
Her interests and expertise have led her to be named to the Board of Directors of a wide range of private-sector and non-profit organizations over the years, including the Atlantic Provinces Economic Council, the Bank of Canada, the Vitalité Health Network, The Canadian Investors Protection Fund, the Wind Energy Institute of Canada, and the Canadian University of Dubai, to name but a few. She is currently Chancellor of the Université Sainte-Anne (Nova Scotia) and in 2013, she was inducted in the New Brunswick Business Hall of Fame. 
 
Pride in being a Monctonian, coupled with a strong voice on behalf of women and solid support of educational and economic development initiatives – it is clear why Aldéa Landry is a deserving inductee to the Order of Moncton.