To manage the significant amount of snow that falls during winter,
the City's snow clearing crews follow a priority-based zone plan
to efficiently clear snow from streets and sidewalks. The most
frequently used roadways and sidewalks receive snow clearing
priority. Crews may plough, blow and/or remove snow, as well
as use salt/sand to increase road safety.
Public Works Dispatch Centre
506.859.2643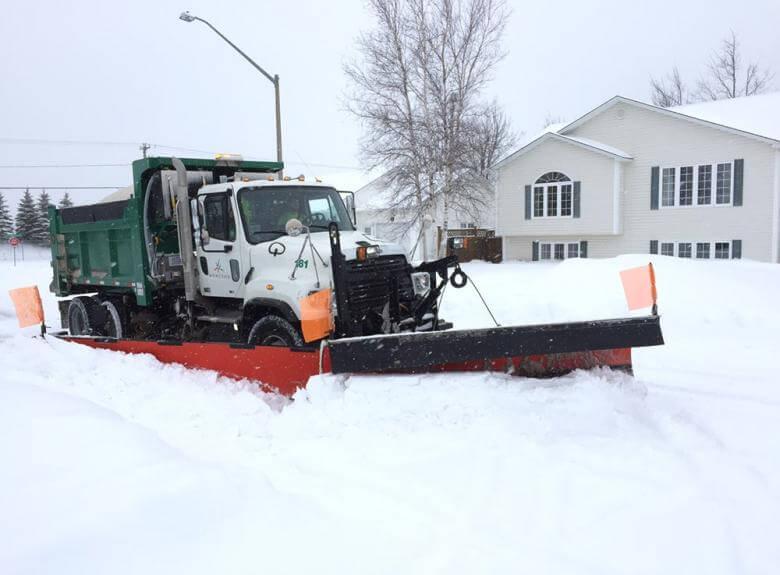 Street Snow Clearing: Priority 1
• Covers 526 lane kilometres of roadway.
• Primary roads with between 5,000 to 25,000
vehicles daily, which includes: 
Main Street, Mountain Road, Vaughan
Harvey Boulevard and Wheeler Boulevard.
• Secondary roads also receive priority cleaning, which includes:
Evergreen Drive, Frampton Lane and Hennessey Road.
• City crews and contractor units begin ploughing busy roadways after
2 cm of snow has fallen.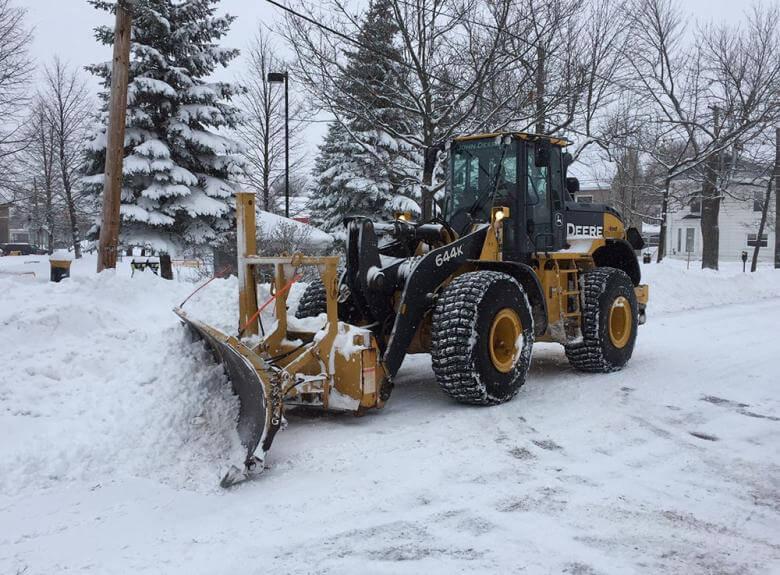 Street Snow Clearing: Priority 2
• Covers 586 lane kilometres of roadway.
• Streets with fewer than 5,000 vehicles daily.
• The City uses contractors to assist in
clean up on residential streets.
•Contractor units begin clearing residential streets after 2-8 cm of snow has fallen.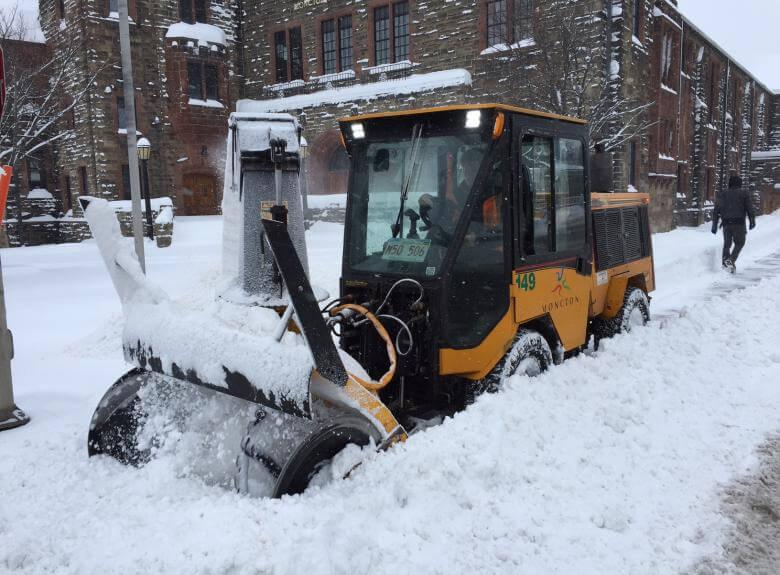 Sidewalk Snow Clearing
• The Sidewalk Snow Clearing Plan is adopted annually by Moncton City Council, and recommendations for changes are reviewed each year. City sidewalks have three priority clearing zones.
• First priority is given to school and
hospital zones.
• Some routes see sidewalks on both
sides cleared while others are cleaned on one side only.